SimpleAsWater Newsletter - #1
An interesting twitter thread by twitter.com/litocoen on the history of VISA and how it parallels with crypto:
Here is a digital copy of the book "Electronic Value Exchange" that goes through the evolution of VISA.
https://b-ok.asia/book/821331/b8c8ad
---
SimpleAsWater Newsletter #2
Zero Knowledge Proofs: An illustrated primer by Matthew Green

https://blog.cryptographyengineering.com/2014/11/27/zero-knowledge-proofs-illustrated-primer/
This blog goes through a non-mathematical explanation of how Zero-knowledge Proofs work in simple English.
---
SimpleAsWater Newsletter #3
Zero-Knowledge Proof Guide: 110+ Resources
This is a curated list of resources regarding Zero-Knowledge Proofs including articles, videos, podcasts, academic research, websites, libraries, tools, plugins, comparison tables, tutorials, and, examples.
---
SimpleAsWater Newsletter #4
Curated List of 500+ DeFi Resources
A curated list of awesome decentralized finance projects, software, DeFi project trackers, analytics dashboards, and, DeFi product management resources.
---
SimpleAsWater Newsletter #5
This week we will cover applied mechanism design, decentralized governance, and radical markets.
Quadratic voting is a collective decision-making procedure where individuals allocate votes to express the degree of their preferences, rather than just the direction of their preferences. By doing so, quadratic voting helps enable users to address issues of voting paradox and majority-rule. Quadratic voting works by allowing users to 'pay' for additional votes on a given matter to express their support for given issues more strongly, resulting in voting outcomes that are aligned with the highest willingness to pay outcome, rather than just the outcome preferred by the majority regardless of the intensity of individual preferences.
These ideas have been gaining popularity rapidly over the last few years, and small-scale tests have already been deployed: the Taiwanese presidential hackathon used quadratic voting to vote on winning projects, Gitcoin Grants used quadratic funding to fund public goods in the Ethereum ecosystem, and the Colorado Democratic party also experimented with quadratic voting to determine their party platform.
Resources:
---
SimpleAsWater Newsletter #6
300+ Curated Cryptoeconomics Resources
A curated list of awesome resources for Cryptoeconomics research, articles, videos, podcasts, whitepapers, hacks, etc.
---
SimpleAsWater Newsletter #7
How to Create a Crypto-Economic Protocol From Scratch
The process in the image seems basically correct, but also looks easier than it is in practice. Not only do you have to determine economic and cryptographic schemes that can satisfy all these requirements, but you also have to do that while taking into account practical computation limits.
---
SimpleAsWater Newsletter #8
250+ Ethereum Developer Tools List
A resource list for Beginners & Experts to available tools, components, patterns, and platforms for developing applications on Ethereum.
---
SimpleAsWater Newsletter #9
Standford's Algorithmic Game Theory lecture series
Course description: Broad survey of topics at the interface of theoretical computer science and economics. Introduction to auction and mechanism design, with an emphasis on computational efficiency and robustness. Introduction to the "price of anarchy", with applications to networks. Algorithms and complexity theory for learning and computing Nash and market equilibria. Case studies in Web search auctions, wireless spectrum auctions, matching markets, network routing, and security applications.
---
SimpleAsWater Newsletter #10
Mechanism Design Theory: How to Implement Social Goals Examples and Algorithmic Design
Description: Introduction to game theory using examples and their importance in numerous fields. Introduction to mechanism design using examples and how it relates to economic theory and game theory. How mechanism design can be used in solving computer science problems such as load balancing, routing, and other issues like policies to prevent financial crisis, sustainable gas emission policies, election design.
---
SimpleAsWater Newsletter #11
Cryptoeconomic Protocols In the Context of Wider Society by Vitalik Buterin
The corresponding presentation deck is available here:
Description: Vitalik explores the parallels between cryptocurrencies, economics, and society.
From 0:00 to 35:20 Vitalik goes through classical examples of game theory and economics (prisoner's dilemma, carbon tax, nash equilibrium, Schelling point), and how they affect our society, culture, life, behaviour, and existence (property rights, taxes, coordination problems, revolution, grim trigger equilibrium, bounded rationality, stones of Rai, markets, reputation, courts, and law enforcement).
From 35:20 to 1:16:52 Vitalik talks about the impact of the game theory and economics on blockchains. (Name coin, land registry, mining, smart contracts, Factum Law, proof of work, grim trigger argument, silk road, and FBI, scalability)
Special Note: There is a funny story about a tribe and its financial system from 26:24 to 29:20.
---
SimpleAsWater Newsletter #12
The current status of Cryptoeconomics (2018) by Vald Zamfir
Description: Vlad talks about the motivation behind Cryptoeconomics, and dives into Cryptoeconomic analysis, methods of Cryptoeconomic protocol design, and discusses the open questions in Cryptoeconomics.
0:50 to 3:24 The methodological rift in blockchain design. Discussion on 2 different approaches to design distributed systems.
3:25 to 6:10 The motivation behind Cryptoeconomics. How to use cryptoeconomic incentives to secure a distributed system.
6:10 to 9:20 Defining Cryptoeconomics and its usefulness (how is it better from fault tolerance analysis). Cryptoeconomics is the application of incentive mechanism design to information security problems.
9:20 to 20:10 Cryptoeconomics analysis: Vald goes through SPORE analysis famework for basic cryptoeconomic analysis (Stability, Persistence, Optimality, Robustness, Efficiency). Vlad also discusses state-of-the-art methodology in cryptoeconomics protocol design.
20:10 to 23:56 Vald discusses open questions in cryptoeconomics
23:56 to 26:00 Conclusion
---
SimpleAsWater Newsletter #13
Blockchains and "Tragedy of the Commons"
Summary:
The tragedy of the commons (a term coined by Garrett Hardin in 1968) is a situation in a shared-resource system where individual users, acting independently according to their own self-interest, behave contrary to the common good of all users by depleting or spoiling the shared resource through their collective action.
One example is pollution - it is in the public's best interest not to pollute, but every individual has incentive to pollute (e.g. because burning fossil fuel is cheap, and individually each consumer doesn't affect the environment much).
The Earth's global population continues to increase thus the quantities of natural resources, precious metals, and the quality of the Earth's environment itself have begun to diminish.
Since the delinking of paper money from reserves of gold and silver, one could argue that fiat currency faces similar traction; for example, the US Dollar has depreciated by some 96% of its original value since its inception in 1913 to one hundred years later in 2013. For parity, that means one US Dollar printed in 2013 has the equivalent value of four cents worth in 1913.
As blockchains like Bitcoin have a fixed supply of some 21 million coins, the digital currency fundamentally differs from fiat currency which – in essence – can be feasibly limitless in supply, hence mitigating the "Tragedy of the Commons" suffered by the current financial system.
Important Note: In case of Bitcoin, a hypothetical market failure that might happen in the far future when the block reward from mining drops near zero. In the current Bitcoin design, the only fees miners earn at this time are Transaction fees. Miners will accept transactions with any fees (because the marginal cost of including them is minimal) and users will pay lower and lower fees (in the order of satoshis). It is possible that the honest miners will be under-incentivized, and that too few miners will mine, resulting in lower difficulty than what the public desires. This might mean various 51% attacks will happen frequently, and the Bitcoin will not function correctly.
---
SimpleAsWater Newsletter #14
A list of 21 Blockchain Attack Vectors
Blockchain network attacks:
Distributed denial of service (DDoS)
Transaction malleability attack
Timejacking
Routing attack
Sybil attack
Eclipse attack
User wallet attacks:
Phishing
Dictionary attacks
Vulnerable signatures
Flawed key generation
Attacks on cold wallets
Attacks on hot wallets
Smart contract attacks:
Vulnerabilities in contract source code
Vulnerabilities in virtual machines
Transaction verification mechanism attacks:
Finney attack
Race attack
Vector76
Alternative history attack
51% or majority attack
Mining pool attacks:
Selfish mining
Fork-after-withhold
---
SimpleAsWater Newsletter #15
Behavioral Crypto-Economics: The Challenge and Promise of Blockchain Incentive Design
Behavioral economics teaches us that humans make a vast majority of their decisions based on simple mental shortcuts and rules of thumb, which are "usually correct" in common situations, but often turn out to be catastrophically wrong in edge cases (like when driving, voting, or transacting in complex financial markets).
A classic example is the Ultimatum Game: person A is given $100 and asked to offer some amount of it to person B. Person B then has to "accept", or to "reject". If B "rejects", both players go aways with nothing. If B "accepts", B gets what was offered, and A gets the remaining part. Game theory tells us that the rational strategy for player B is to always accept, even if player A offers $0.01. However, in reality, people typically reject offers of less than $30. Furthermore, people playing as A usually offer at least $20–30. So we see that in empirical settings both players adopt strategies that are wildly suboptimal (in the game-theoretic sense). We might well expect such effects to replicate in the intricate settings of cryptoeconomic systems.
The post argues that experts in actual human economic behavior, such as public policy experts, behavioral economists and social scientists, be included in the teams designing cryptoeconomic systems, in order to ensure their long-term utility, viability and success.

The "automatibility' axis describes how much manual work is needed by the (human) stakeholders to follow the incentives. In a nutshell: In Bitcoin, computers make decisions, while in Steemit, humans make decisions. In detail: Bitcoin miners can follow incentives without lifting a finger, just by letting the computer mine honestly. Augur and Steemit, on the other hand, rely on humans to manually make predictions, write posts, and to get rewarded for it.
The "size of action space" axis describes how many possible actions must be explored in order to maximize reward. In Steemit the possible actions are as wide as the number of possible good posts, while in Bitcoin the effective action space consists of just one action: "mine and validate honestly". In Numerai, a human is asked to design a good algorithm, and gets rewarded according to its performance.
In particular, applying this "behaviorist" thinking to the axes in the above diagram, we claim that:
---
SimpleAsWater Newsletter #16
Solidity Security: Comprehensive list of known attack vectors and common anti-patterns
16 Solidity Hacks/Vulnerabilities, their Fixes and Real World Examples
2. Arithmetic Over/Under Flows
7. External Contract Referencing
8. Short Address/Parameter Attack
9. Unchecked CALL Return Values
10. Race Conditions / Front Running
12. Block Timestamp Manipulation
14. Uninitialised Storage Pointers
15. Floating Points and Numerical Precision
---
SimpleAsWater Newsletter #17
Best Practices for Smart Contract Development by Yos Riady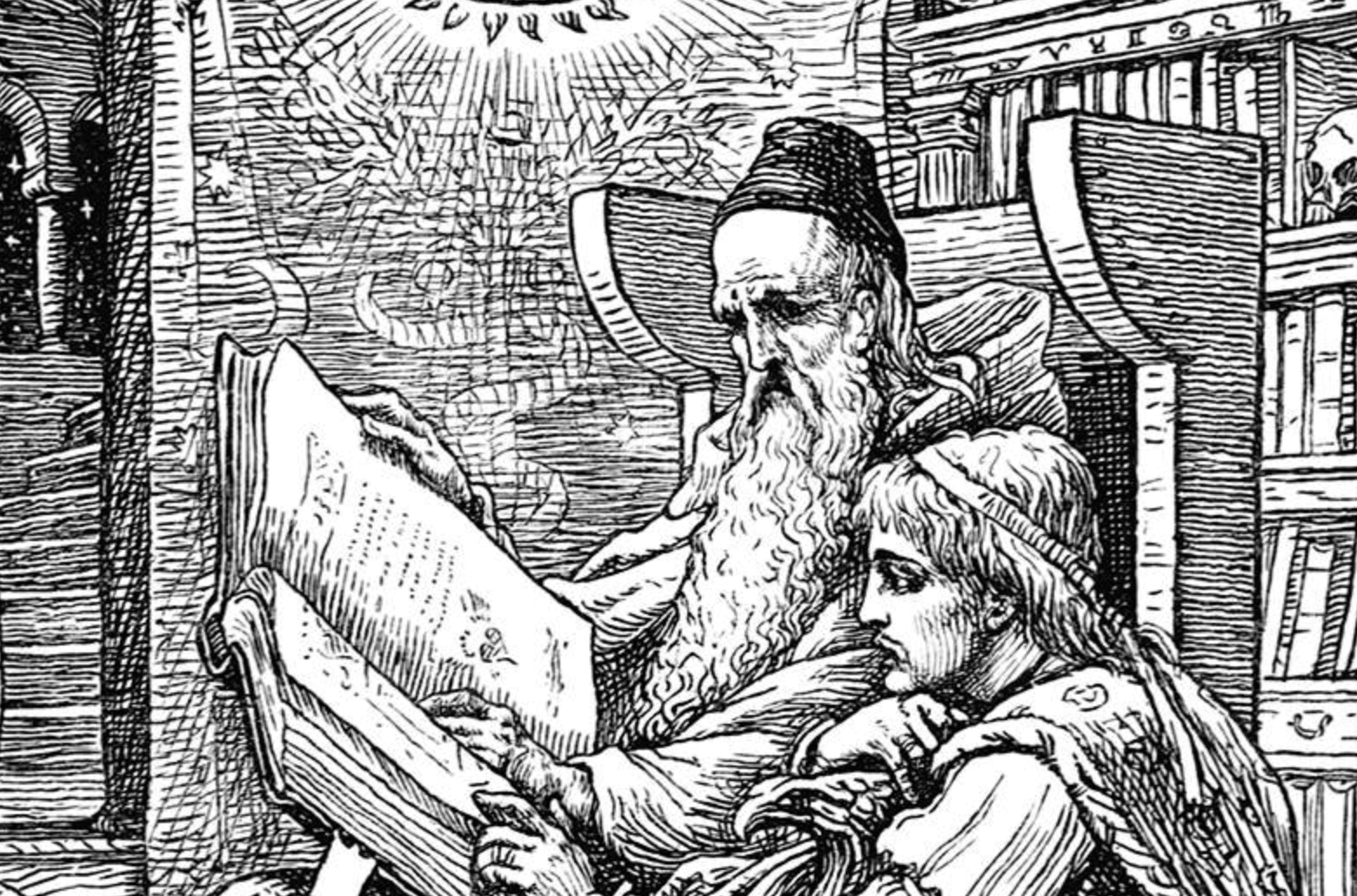 ---
SimpleAsWater Newsletter #18
Solidity and Vyper cheat sheet: Review syntax of both languages side-by-side
https://reference.auditless.com/cheatsheet/
A feature by feature reference guide to the two most popular programming languages on Ethereum.
---
SimpleAsWater Newsletter #19
Ethereum Smart Contract Security Best Practices
This document provides a baseline knowledge of security considerations for intermediate Solidity programmers. It is maintained by ConsenSys Diligence, with contributions from the broader Ethereum community.
The document has the following sections:
---
SimpleAsWater Newsletter #20
Building with Money Legos
How to mix and match the tools in decentralized finance to make new products and services.
What are Money Legos?
The core philosophy of the DeFi space: build for interoperability. This allows the ecosystem to benefit from individual progress, pushing decentralized finance continually forward.
This ideology is reminiscent of everyone's favorite toy, Lego. As people visit a large bin of random legos, pieces get combined together in new and creative ways. Then when new people dive into the Lego bin, they find preassembled combinations of Legos that they too start building with, creating bigger and better things. This eventually snowballs into a whole universe of exciting Lego creations.
In DeFi, projects are designed to not only be used as a stand-alone product but also easily integrated into products that can benefit from their functionality. Thus, this ecosystem will eventually snowball into an exciting universe of decentralized financial products!
Why should you care?
The untapped potential of building with the "money Legos" in decentralized finance (DeFi) is enormous. There are roughly 200 projects listed on DeFi Prime alone, each with their own unique features and infrastructure.
This means that if you picked any 3 out of the roughly 200 listed tools, you'd have 1,313,400 different combinations to choose from to build a new financial product.
Here are some classic examples of money logos:
---
SimpleAsWater Newsletter #21
Ethereum: The Digital Finance Stack
Ethereum is a platform, built to support a financial super-structure. User behavior in this super-structure creates forces that push and pull on the assets that run inside it. Metrics found at each layer of the financial stack will illustrate the economic state of Ethereum.
Ethereum is a set of layers that build on top of each-other. Each layer provides the foundation and the stability for the layer on top of it to express itself effectively. Each layer also has its own metric that builds, and responds to, the market forces inside the Ethereum economy.
Layer 0 — Ethereum: The ETH Staking Rate
Layer 1 — MakerDAO: The Stability Fee; The Dai Savings Rate
Layer 2 — Lending + Borrowing: The Dai Volume-Weighted Average Borrow / Supply Rates
Layer 3 — The Application Layer: ETH Locked in DeFi
Layer 4 — Liquidity: Transaction Volume of Assets
The stability of each layer adds to the potential to the layers above it. This is why Ethereum development is so crucial that we get right.
Predictions and Conclusion
These metrics will always be crucial for measuring the Ethereum economy.
Ethereum provides microscopic details of how the market behaves. On-chain analysis of how market forces play out will be an expansive and lucrative industry.
These metrics will illustrate mass psychology more clearly than ever before.
They will determine the state of the future global macro economy.
---
SimpleAsWater Newsletter #22
Designing for composability in crypto
Designing for a good developer experience is proving to be more successful
Many of the most popular decentralized applications today are products built for developers rather than users. The applications that design for users tend to struggle to attract users and undermine decentralization in order to create a better user experience. But even with the user experience improvements, the products built for developers have a higher total amount of volume passing through the contracts over user-facing dApps.
The puzzle analogy
If Defi is a puzzle, then the pieces can be designed in multiple ways:
One connecting side only (usually user-facing and not developer-facing, like Dharma)
Two or three connecting sides (usually a middleware protocol like Compound, Uniswap, or 0x)
Infinite edges (Coinbase Earn, InstaDapp, Coinmine)
We're currently in the stage of trying to create these one-sided puzzle pieces (What can we build on top of Compound? What can we build on top of Uniswap? What can we build on top of Cheeze Wizards?) We must start looking outside the box to build even larger puzzle pieces.
Developer-focused applications and plug-and-play models have been most successful so far. Here's a dive into the five products that I think are doing the best work on this front.
Compound — the building block for developers
CoinMine — plug into any protocol and deploy funds anywhere with low-risk
InstaDapp — plug into any contract and design features around market conditions
Cheeze Wizards — developers have a sustainable way to build on top of core experiences
Coinbase Earn — distribute & deploy to millions
---
SimpleAsWater Newsletter #23
Business Models in Decentralized Finance
Centralized business models atop decentralized financial infrastructure
Liquidity & market making
Example 1: Be a liquidity provider on Uniswap (incentive type: Cryptoeconomic)
Uniswap is a trust minimizing solution to value exchange, but it doesn't work without liquidity, so designed into the protocol is a cryptoeconomic incentive for individuals or institutions to post liquidity as liquidity providers.
Example 2: Be a liquidity provider on Compound (incentive type: Cryptoeconomic)
Compound is a trust minimizing solution to lending, and just like Uniswap, it doesn't work without liquidity. Liquidity providers supply assets to Compound's protocol and receive cTokens in return, which in turn accrue interest over time.
Example 3: Help keep DAI stable (incentive type: market-based)
Maker's system has parameters that can be adjusted to help keep DAI stable, and a global settlement protocol, but perhaps the strongest stability mechanism is the market's belief that 1 DAI equals its target price, currently pegged to 1 USD. So far DAI has remained stable to 1 USD… with some allowance for minor volatility. Any fluctuation from 1 dollar present a market-based incentive to arbitrage DAI, a role Maker calls Keepers.
Financial literacy & user education
Example 1: MyCrypto's click throughs on its landing page (business model: free plus ads)
MyCrypto creates open source tools for interacting with Ethereum blockchain. MyCrypto does a good job educating users about risks and varying levels of security for various crypto custody options.
Example 2: Messari/OnChainFX's screening tool (business model: free plus premium offerings)
Messari/OnChainFX brings new metrics and data points to help users better evaluate things like token supply, volume, and market cap.
Abstraction & and intuitive tools
Example 1: InstaDapp's non-custodial dashboard and protocol bridge (business model: pending)
InstaDapp is one of the first DeFi aggregators. Its dashboard is non-custodial and is sync'd up with lending and exchange DeFi protocols. InstaDapp also created an intuitive solution (protocol bridge) for users who want to move debt between Maker and Compound to capture lower rates, collateral options, or liquidation parameters.
Other Models:
---
SimpleAsWater Newsletter #24
3Box Research: Comparing Distributed Databases GUN, OrbitDB, and Scuttlebutt
Similarities and differences between popular distributed database protocols
In this post, 3Box  compares Gun, OrbitDB, and Scuttlebutt, on the following Distributed database architecture layers:
Networking: communication protocol which keeps nodes in sync
Event Log: core data model for the database
User Authentication: access control method to the database
Interface: the api exposed to developers
---
SimpleAsWater Newsletter #25
List of DeFi Grants
---
SimpleAsWater Newsletter #26
Meta Transactions (Gasless Transactions)
Anyone who sends an Ethereum transaction needs to have Ether to pay for its gas fees. This forces new users to purchase Ether (which can be a daunting task) before they can start using a dapp. This is a major hurdle in user onboarding.
In this guide, we will explore the concept of gasless (also called meta) transactions, where the user does not need to pay for their gas fees. We will also introduce the Gas Station Network, a decentralized solution to this problem, as well as the OpenZeppelin libraries that allow you to leverage it in your dapps: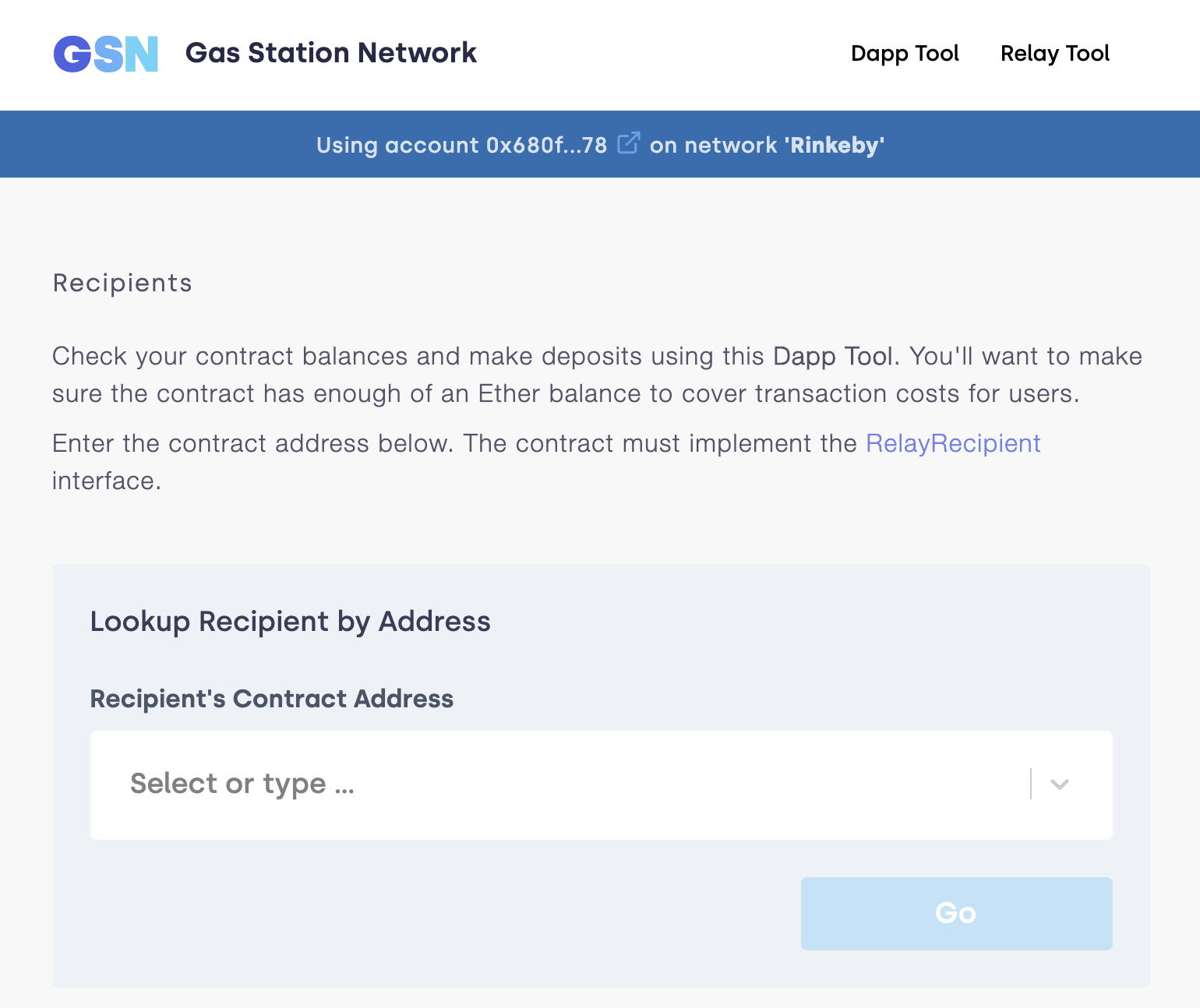 ---
SimpleAsWater Newsletter #27
Flash Loans
What are they, how do they work, and their benefits
What are Flash Loans?
A loan that got borrow and repaid in a single Ethereum transaction called flash loan. Hence you don't need any collateral for flash loans. Here are the properties of a Flash loan:
Borrow and repaid in a single transaction
No collateral required
The borrower needs to return the original borrowed amount + a small fee
The transaction needs to be completed successfully otherwise everything will be reverted, and you need to pay the only Gas fee (Eth needs to execute the transaction)
How do Flash Loans work?
Flash Loans are introduced by the Aave project, which a borrowing and lending protocol built on Ethereum.
Aave protocol enables typical collateralized loans. Anyone can borrow and lend Ethereum and other tokens using Aave protocol. When you lend your tokens, you earn based on the current interest rate. This is how the protocol gets its liquidity. These are regular collateralized loans and can be borrowed for an extended period.
In the case of Flash loans, anyone can borrow this liquidity, use it with other protocols (Arbitrage, swap, trade, borrow or lend on different protocols, etc.. ), and repay in a single transaction.
The borrower needs to return the original amount with a small fee; otherwise, the whole transaction will be reverted and will not affect.
Benefits of Flash Loan
Flash Loans are an essential innovation in a decentralized finance ecosystem. One of the huge benefits of flash loans is that now people don't need collateral to access insane amount liquidity. So everyone can become a 'whale' now.
Use cases of Flash Loan
Arbitrage
Debt Refinance
---
SimpleAsWater Newsletter #28
Blockchain Developer Job Kit by Consensys
https://cdn2.hubspot.net/hubfs/4795067/Blockchain%20Job%20Kit/Developer-Job-Kit.pdf
Get the answers to the following questions:
Why should you become a blockchain developer?
What's The Industry Growth Rate for Blockchain Developers?
What's the Typical Salary of a Blockchain Developer?
What Firms are Hiring Blockchain Developers?
Where to look for Blockchain Developer Jobs?
Blockchain Knowledge Resources
Cryptography Resources
Programming Languages used
Example of Blockchain Or Dapp Developer Job Description
Top Ethereum Developer Resources
Blockchain Knowledge Glossary
Cryptography Glossary
---
SimpleAsWater Newsletter #29
Uniswap: What it is, how does it work, and its benefits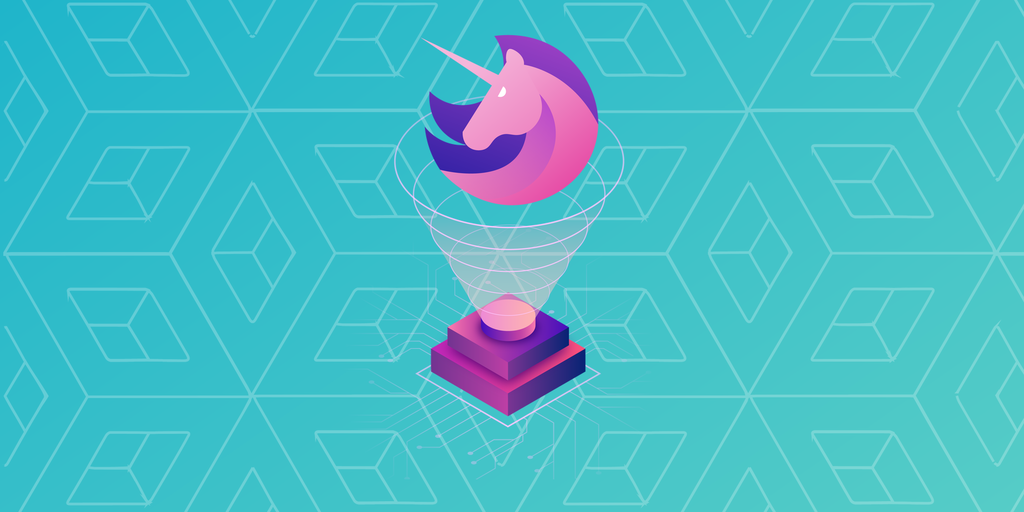 Uniswap explained in 5 points
Uniswap is an Ethereum based exchange that allows anyone to swap ERC20 tokens.
Traditionally token swaps require buyers and sellers to create liquidity, Uniswap creates markets automatically.
Uniswap was designed to help solve decentralized exchanges' liquidity problems.
It does this via an equation that automatically sets and balances the value depending on how much demand there is.
Absolutely any ERC20 token can be listed on Uniswap–no permission required.
---
SimpleAsWater Newsletter #30
Deploy a Hyperledger Fabric v2 Web App Using the Node.js SDK
One of the main highlights of Hyperledger Fabric v2 is the concept of decentralized governance for smart contracts. It introduces the peer chaincode lifecycle, which focuses on improving chaincode management between multiple organizations. Using the new lifecycle, installation, and upgrading of chaincodes requires approval from multiple organizations before the chaincode can be interacted with.
The latest fabric-sdk-node update also removed the fabric-client library, which was mainly responsible for handling administrative tasks such as chaincode and channel management on the network. These tasks now instead have to be carried out through the peer CLI.
This article uses the Freedom Dividend chaincode as an example to show you how to build a complete Hyperledger Fabric v2 application using the new peer chaincode lifecycle together with the fabric-sdk-node and a network spun up with the Chainstack platform.
---
SimpleAsWater Newsletter #31
ETH2 for Dummies by Grant Hummer
A great simple overview of ETH2.0 and how it works (including beacon chain explanation, launch dates, teams working on it)
---
SimpleAsWater Newsletter #32
List of Defi Podcasts
---
SimpleAsWater Newsletter #33
How to Write Upgradable Smart Contracts by SimpleAsWater
Smart contracts are immutable, by design. On the other hand, software quality heavily depends on the ability to upgrade and patch source code to produce iterative releases. Even though blockchain-based software profits significantly from the technology's immutability, still a certain degree of mutability is needed for bug fixing and potential product improvements.
In this post, we are going to learn:
Why do we need to upgrade smart contracts?
Understanding how upgrades work under the hood?
Using OpenZeppelin CLI to easily write/manage "upgradable" smart contracts.
Upgrading Contracts Programmatically using the OpenZeppelin Upgrades library.
A few Limitations & Workarounds of Upgradable Contracts
---
SimpleAsWater Newsletter #34
DAI Explained
What it is, how does it work, and its benefits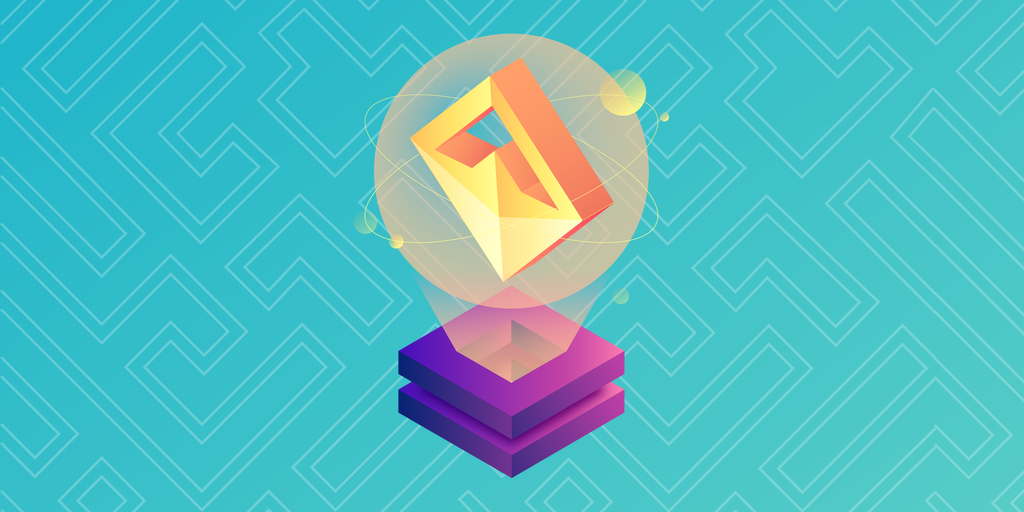 DAI is an ERC20 token on the Ethereum blockchain that has a steady value of one US dollar. It is also the key to the MakerDAO lending system. When a loan is taken out on MakerDAO, DAI is created. It's the currency users borrow and pay-back.
The current version of DAI is technically an updated version of the stablecoin called multi-collateral DAI because it allows multiple types of crypto assets to be used to create DAI. The old version of DAI is now called SAI and known as single-collateral DAI because it could only be created by using ETH as collateral.
The price of DAI is kept in check through a system of smart contracts automatically executing themselves. If the price of DAI fluctuates too far from one dollar, Maker (MKR) tokens are burned or created in order to stabilize the price of DAI. MakerDAO's algorithms automatically manage the price of DAI so no one person needs to be trusted to keep the currency steady. If the system works as intended and one DAI equals one US dollar, MKR holders benefit because the total supply of MKR decreases–making MKR more rare and valuable.
---
SimpleAsWater Newsletter #34
Building a twitter bot using IPFS and IPFS Cluster
In this tutorial, we will go through:
An Intro to IPFS Cluster, its significance & use-cases.
Setting up an IPFS Cluster Network.
Setting up Twitter Developer Account.
Building a Twitter bot.
You can find the full code implementation here:
---
SimpleAsWater Newsletter #36
Maker (MKR) Explained
What it is, how does it work, and its benefits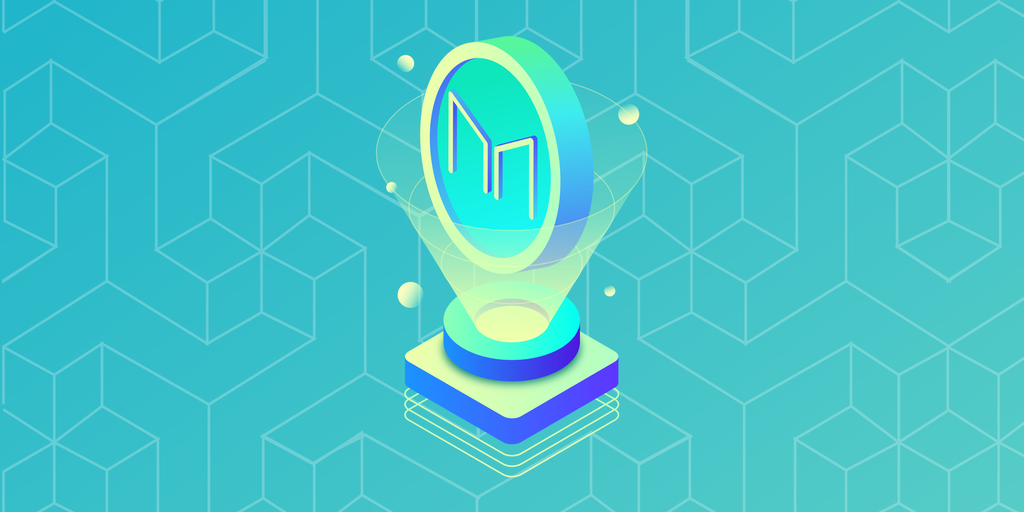 The Maker (MKR) token was created by MakerDAO and its primary purpose is to support the stability of MakerDAO's DAI token and enable governance for the Dai Credit System. Holders of MKR make key decisions on the operation and future of the system.
MakerDAO has two tokens, MKR and DAI. The MKR token helps to keep its partner stablecoin DAI at the same value as $1. MKR can be created and destroyed in response to DAI price fluctuations to maintain DAI's dollar-equivalent value. DAI uses a system of collateralization (essentially insurance), whereby holders act as part of the controlling mechanism to help manage the network.
The MKR token is a solution for a scenario where the price of ETH falls too quickly for the DAI system to handle. If the collateral system is not enough to cover the value of DAI then MKR is created and sold to the market to raise additional collateral.
Holders of MKR gain voting rights in the Maker platform's continuous approval voting system. MKR holders vote on things like the collateralization rate of collateralized debt positions (CDPs). For participating they gain MKR fees as a reward. These holders are incentivized to vote in a way that benefits the system. If the system works well MKR's value is maintained or increases. Poor governance would devalue MKR.
---
SimpleAsWater Newsletter #37
Ultimate Guide to Filecoin: Breaking Down Filecoin Whitepaper & Economics
What is Filecoin, How it Works? Understanding Technical & Economic Aspects of Filecoin.
In this post, we will go through:
State of Today's File Storage Market
An Overview of How Filecoin network works?
An In-depth Study on Filecoin protocols
Issues with Filecoin (not discussed in the whitepaper)
Possible Improvements to Filecoin protocol
---
SimpleAsWater Newsletter #38
dYdX Explained
What it is, how does it work, and its benefits
dYdX Explained in 6 points
dYdX is a decentralized margin trading platform based on Ethereum which aims to bring trading tools normally found in fiat markets to the world of blockchain.
dYdX allows users to borrow, lend, and make bets on the future prices of popular cryptocurrencies.
dYdX features are currently limited to basic trading between three simple assets (ETH, DAI, and USDC), lending assets to collect interest, and two types of margin trading: isolated margin trading and cross margin trading with "stop-loss".
Each asset on dYdX has its own lending pool managed by smart contracts so withdrawing, borrowing, and lending can happen at any time without needing to wait for matches or sufficient capital. The interaction between borrowers and lenders–demand and supply–determine the interest rates of each asset.
As opposed to the margin trading, lending on dYdX is considered low risk and passive. Any funds deposited on dYdX will continuously earn interest at every block and can be withdrawn at any time with no minimum requirements. Because all loans are collateralized and face the threat of liquidation, the lender will always be repaid.
dYdX requires only an Ethereum wallet like MetaMask and some ETH to get started. There are currently no trading fees and no special tokens needed to use dYdX.
---
SimpleAsWater Newsletter #39
List of almost all DeFi projects
---
SimpleAsWater Newsletter #40
A Review of Crypto-Economics Papers
Almost all cryptocurrencies today require their users to attach fees to their transactions. The miners then add transactions paying the highest fees into the blockchain and derive an income stream. This mechanism, dubbed as "fee market" is superficially appealing (as it's driven almost entirely by such fees), and has led some to push hard for a blockchain vision.
In this article, we will discuss a few new ways of rethinking Fee distribution market (not just for bitcoin, but for all the cryptocurrencies in general). These new ways will not only create a sustainable income fee market for miners but also introduce new models that provide a far better user experience (as compared to today's user experience) which will lead to more adoption of Dapps and DLTs (Distributed Ledger Technologies) in general.
---
SimpleAsWater Newsletter #41
drand: Random numbers as a service
Randomness serves a vital role in nearly every aspect of modern civilization. Voting systems, traffic management, and financial services all depend on randomness in some way.
There have been cases where attackers have rigged lotteries and elections by influencing the randomness of a system. To mitigate this exploitation, researchers have defined five points that a strong random-number-generator should be:
Unpredictable: you can't predict the next number to come out of the generator.
Publicly-verifiable: anyone can verify that a random number is a legitimately random number.
Bias-resistant: you can't lead the generator one way or another.
Decentralized: a set of independent parties produces random numbers.
Always available: the system must always be able to provide random numbers.
The drand project aims to create a random number generator that has all five of these properties.
The main challenge in generating good randomness is that no party involved in the randomness generation process should be able to predict or bias the final output. A drand network is not controlled by any one of its members. There is no single point of failure, and none of the drand server operators can bias the randomness generated by the network.
---
SimpleAsWater Newsletter #42
Synthetix explained in 9 points
What it is, how does it work, and its benefits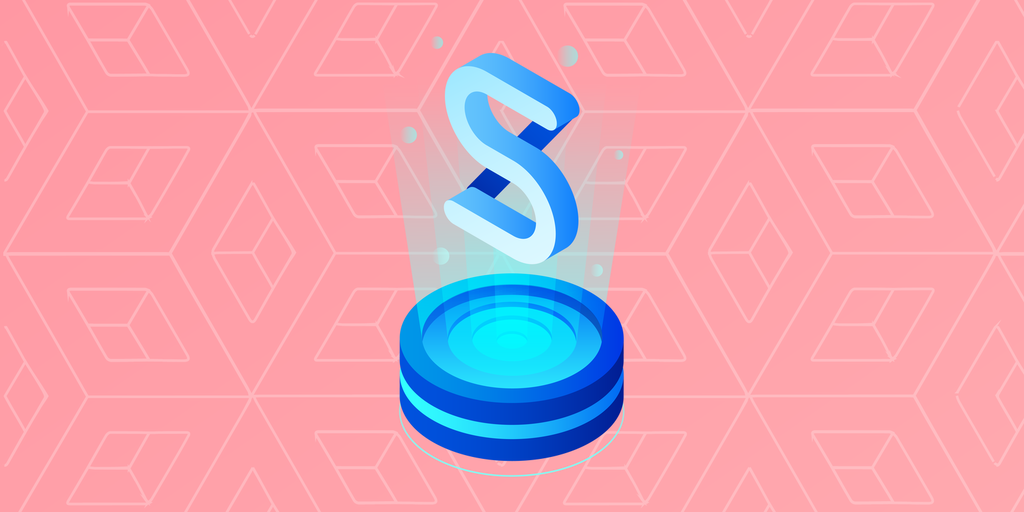 Synthetix is a token trading platform built on Ethereum.
Synthetix allows users to bet on crypto assets, stocks, currencies, precious metals, and other assets in the form of ERC20 tokens.
Synthetic assets or "Synths" copy the price of an asset in the "real world" and bring it onto the Ethereum blockchain giving that Synth all the properties of an ERC20 token.
Holding a Synth is not the same as holding an asset. For example, a synthetic MKR token is the same price as a "real" MKR token, but without the voting rights, an actual MKR token holder would have. This system allows users to bet on the price of an asset without holding the actual asset.
The system uses two types of tokens for collateral, staking, inflation, and fees – the main Synthetix Network Token (SNX) and synthetic assets or Synths.
In Synthetix, SNX is locked up to create any synthetic asset, for eg. sUSD (synthetic USD). The sUSD acts as debt while SNX acts as the collateral.
SNX holders stake SNX in return for fees from the Synthetix exchange and rewards from the system's inflationary monetary policy.
Synthetix uses ChainLink (decentralized oracle) to bring price data into their system.
If you have an Ethereum wallet, you can trade SNX tokens on decentralized exchanges like Kyber and Uniswap. You can also stake SNX to create new Synths using their Mintr dapp (https://www.synthetix.io/products/mintr).
---
SimpleAsWater Newsletter #43
Understanding IPFS in Depth(1/6): A Beginner to Advanced Guide
In this post, we will try to understand What IPFS is, Why do we need it and What we can do with it. We will cover all the underlying components of IPFS in brief (which will be explained in-depth in further parts) and see how they work together.
---
SimpleAsWater Newsletter #42
WBTC explained in 9 points
What it is, how does it work, and its benefits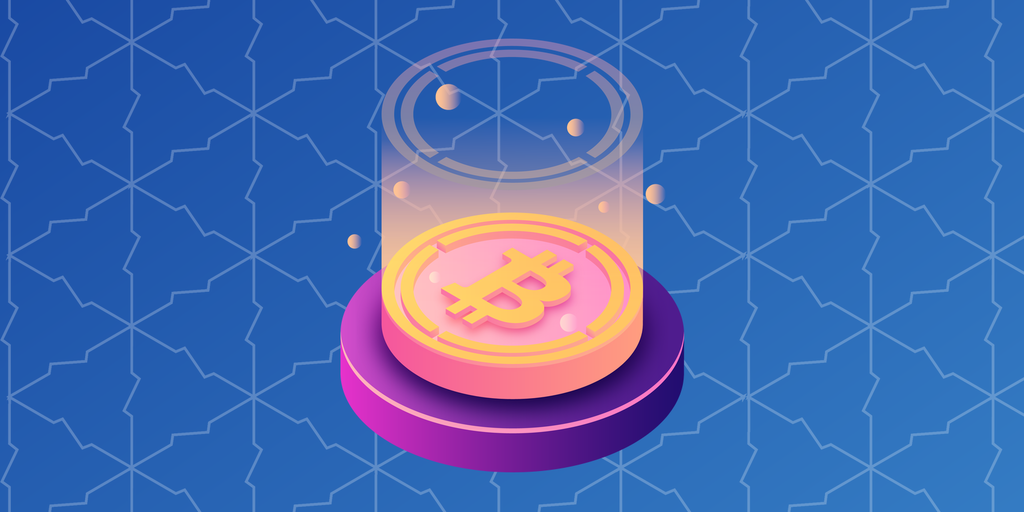 WBTC (Wrapped Bitcoin) is an Ethereum ERC20 token that represents Bitcoin (1 WBTC = 1 BTC). It's designed to bring increased liquidity to DeFi apps.
BTC can be converted into WBTC and vice-versa. BTC holders can lend their Bitcoin in the form of WBTC and earn interest.
WBTC is managed by a group of organizations (BitGo, Ren, Dharma, Kyber, Compound, MakerDAO, Set Protocol) working under the DeFi banner to help provide more sophisticated financial services. The project is now controlled by a WBTC DAO.
Because the overall value of Ethereum is significantly smaller than Bitcoin, this limits how much these protocols can grow.
Users can independently verify how much BTC was sent to the WBTC address on the Bitcoin blockchain then check if those transactions are matched with the creation of WBTC tokens on the Ethereum blockchain. The reverse process of the burning of WBTC to redeem BTC can also be tracked on-chain.
Governing members of the WBTC DAO decide on major upgrades and changes to the protocol as well as who can assume the roles of the Merchants and Custodians that manage the system.
Users who have BTC and want to convert it into WBTC must interact with Merchants. Merchants initiate the process of minting or burning WBTC tokens by performing verification procedures to confirm users' identities.
Custodians hold onto the actual BTC being wrapped and do the actual minting and burning of tokens on the Ethereum blockchain. When WBTC is burned, BTC is returned to the user from the custodian's custody. When a new WBTC is minted, BTC is taken from the user and stored by the custodian.
Since WBTC is an ERC20 token, you can trade it on decentralized exchanges such as Kyber or Uniswap. If you want to swap BTC for WBTC, you can go through one of the WBTC merchants: Dharma, Kyber, Set Protocol, GOPAX, AirSwap, Prycto, Ren, and ETHfinex.
---
SimpleAsWater Newsletter #45
Understanding IPFS in Depth(2/6): What is InterPlanetary Linked Data(IPLD)?
In this post, we will dive fully into IPLD and discuss:
The Significance of IPLD: What is the philosophy behind it, Why do we need it and Where does it fit into IPFS?
How does IPLD Work?: An Explanation of its specification and how does it coordinate with other components of IPFS?
Playing with IPLD: Create an online publication with authors, articles, and tags using IPLD
---
SimpleAsWater Newsletter #46
Understanding IPFS in Depth(3/6): What is InterPlanetary Naming System(IPNS)?
In this part, we will dive into the Naming System of IPFS, InterPlanetary Naming System(IPNS). We will explore:
What is the need for IPNS? How is it comparable to today's DNS(Domain Name System) and how it differs from it?
We will explore how routing works in IPFS and how IPNS works?
And lastely, we will play with IPNS. We will host and set up routing of my website totally using IPFS stack.